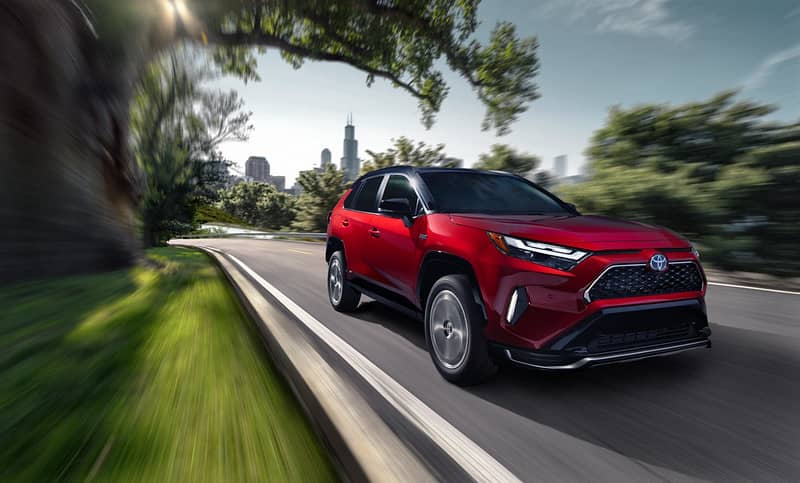 One of the most important steps to take when buying a vehicle in Auburn, New York, is the test drive. No matter how much research you've done, you should always test drive a car before you decide to purchase it. A proper test drive will provide you with a better understanding of the car you're considering purchasing and if it is a good fit for you as spending time behind the wheel can give you insights that you simply cannot glean from reviews or a comprehensive list of specs. 
Before you buy a new or used car from Fox Toyota, we recommend you test drive it. To make sure you get the most out of your test drive, we have these tips to share.
Make an Appointment
Call us at Fox Toyota beforehand and let us know that you want to take a test drive. Tell us which models you want to drive, like the Toyota RAV4 or Tundra, and we will have them ready for you when you arrive. If you see a different model you like while you are here, we can easily add it to your test drive list.
If you are not sure which models to drive, our no-pressure sales associates can recommend the best vehicles to fit your lifestyle and transportation needs.
Give a Visual Inspection
Before you even start the car's engine, you should do a thorough visual inspection of it. If it's a used car, slowly walk around the vehicle and look for any signs of damage.
You also need to consider the size of the vehicle and if it will fit in your garage, where its blind spots may be, and if your family members can enter and exit the vehicle with ease.
Turn It Into a Hands-On, Personal Experience
Reading isn't the same as experiencing. There's no way to know how the legroom measurements, statements about seat comfort, or claims about driving dynamics actually translate to your personal experience until you get behind the wheel.
Test driving a car is the best way to see for yourself how much room you actually have, how enjoyable the drive is compared to other cars you've driven, and how well the seats support you. You might have read a reviewer rave about a car's comfort, but unless you have the same body type and preferences as that reviewer, you may have a completely different experience yourself.
Consider Interior Comfort
As you sit in the driver's seat, consider these questions:
·         Do you have a clear, unobstructed view of your surroundings?
·         Are you comfortable in the seat and with the headrest?
·         Are there enough adjustable settings to give you the best driving position?
·         Are the controls easy to reach?
All of these important factors to consider during a test drive.
Start Driving and Discover Potential Problems
Now it's time to start the engine and begin driving. Once you get onto the streets, you need to test acceleration, braking, steering, and handling. Drive on as many different types of roads as you can including highways, city streets, and parking lots. 
If you're planning to buy a used car, the test drive is even more important than usual. It can help you uncover a variety of potential issues that would only come up while you're on the road, such as a bad suspension or mushy brakes. It's easy to make a bad car look good. It's much harder to make it feel good on the road.
Test the Technology and Have Fun
An oft-overlooked reason to test drive a car is that it's fun! You don't have to be committed to a car to test drive it. It can be a way to learn more about cars, to get a close-up look at the latest technologies - such as the Toyota Safety Sense™ system - and help you better understand what it is you're looking for in your next car.
Technology is one of the key features in many new Toyota models today. You are allowed to pair your phone and test the connectivity during a test drive at Fox Toyota. You should also test the driving assist features so you understand how they work.
If you're interested in a test drive, don't hesitate to ask! Visit Fox Toyota in Auburn, New York, and ask to get behind the wheel of one of our many high-quality cars, SUVs, or trucks.
Hours
Monday

8:30am -8pm

Tuesday

8:30am -8pm

Wednesday

8:30am -8pm

Thursday

8:30am -8pm

Friday

8:30am -6pm

Saturday

9:00am -5pm

Sunday

Family Day!
Make an Inquiry